James Penfield is an artist and designer who works in multiple mediums, focusing mainly on photography first, he comes from a family of photographers, designers and educators.  This enables him to explore different modes or ways of seeing and perceiving. As an artist, he's created original work for Converse, Vice Magazine/Media LLC, the Denver Children's Hospital, Hilton Hotels, MN Vikings LLC, Palladium Boots, and many others, living around the country here and there in MN, CO, CA and NYC.
Penfield has painted large scale permanent murals addressing the transformation of MN historical rhetoric, has work in permanent collections hung around the country and has taught painting to students aged 8-18. He's also  co created a published 6 book "How to Draw" series through Abdo Publishing and loves to snowboard, hike, bike and be outdoors as often as he can. Much of the work you see comes directly from there.
'The brevity and stillness of Penfield's work often reminds me of moments in time. Brief moments that we try and remember – an image that we try and capture within our minds and memories. And yet here they are on a canvas.
The stripped down memory of a place, the feel of it in your senses – the simple beauty of colors and lines is what attracts me to Penfield's work. It is a peacefulness that we rarely encounter in modern art. With Penfield, this chaos is stripped away, until we are left with suggestions and imitations of the form's true essence."
– Victoria Kennedy, art consultant
Read an interview Penfield did with NYC based art consultant company Indiewalls.com here: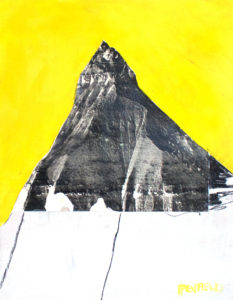 This and many others like it @ Gallery Mar, Park City, UT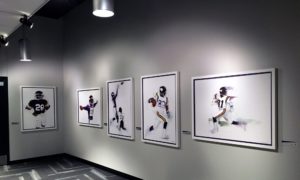 5 3×4′ MN Vikings wide receivers past through present Commission – Hanging permanently in the Loft Suites at US Bank Stadium, downtown Minneapolis, MN.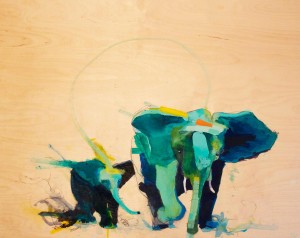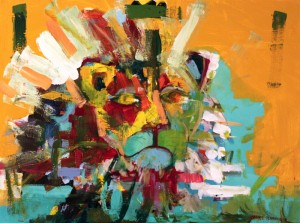 Wildlife paintings hanging in the Denver Children's Hospital.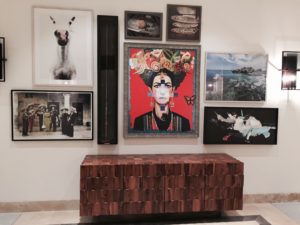 Turtle piece hanging in the Hilton, Los Cabos, Mexico.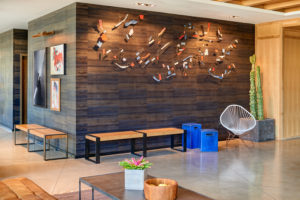 Horse piece hanging in Hotel Indigo, downtown El Paso, TX.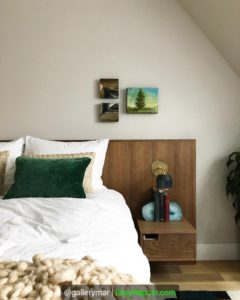 2 Mounted inverted photos taken from a plane flying over the Sierras hanging in the Imperial House Hotel, Park City, UT.