James Penfield is a Minneapolis based artist. At 18, after fully recovering from a TBI, he moved to CO for college with a new mindset, to follow what he loves to do no matter where it takes him, valuing and pursuing experience, basing his future off the idea of living every day to the fullest. After another injury from snowboarding at Keystone, Penfield moved back to MN, where he studied art and art history at Hamline University, focusing on intaglio printmaking, learning color theory through ink. After interning and becoming a co-op member of a professional print studio in Minneapolis, he was inspired to move around out west, again, pursuing work and experience in printmaking. So he met with different printshops around the west coast, interviewed with Crown Point Press in SF, but wound up working a temp job delivering mail for Sephora offices downtown. He later studied graphic design in NYC at Parsons the New School, interned with Vice Media/Magazine in Brooklyn and freelanced in the city as a graphic designer and screen printer.

He's represented by Gallery Mar, in Park City, UT for his artwork. Born in 1983, he's been exhibiting art since 1999 and has work on permanent display around the country, notably in the Denver Children's Hospital and the new MN Vikings football stadium downtown Minneapolis.

Penfield establishes an image thats built to strike immediately at or reveal the timeless nature and vitality of the subject through controlled abstraction, or shifting the mind between conscious and unconscious movements on canvas. He's big on theory and philosophy and incorporates this into his work, rooted mostly in Zen Buddhism and phenomenology.
Much of his work begins with the photo image, recognizing and capturing the glimpse of timelessness through light, then fracturing into color to construct space and life with paint. He's an active guy, and goes traveling to snowboard, hike and bike around the country, using photo images from these experiences to create from, with the belief that this individual direct experience retains the ingredients necessary to generate a more truthful piece, retaining the true drive and vision leading up to creation. You can read more in an interview posted below.
Client list:
Vice Magazine
Vice Media LLC
MN Vikings LLC
Sports and the Arts LLC
Converse
Palladium Boots
Ricoh Electronics
Noisy.com
Abdo Publishing
Totally Gross National Product
Conveyor Magazine
The East Side Arts Council (MN)
Blick Art Materials
Hotel Indigo (El Paso, TX)
Hilton Hotels
Denver, CO Children's Hospital



Read more about Penfield below including an interview and exhibition list: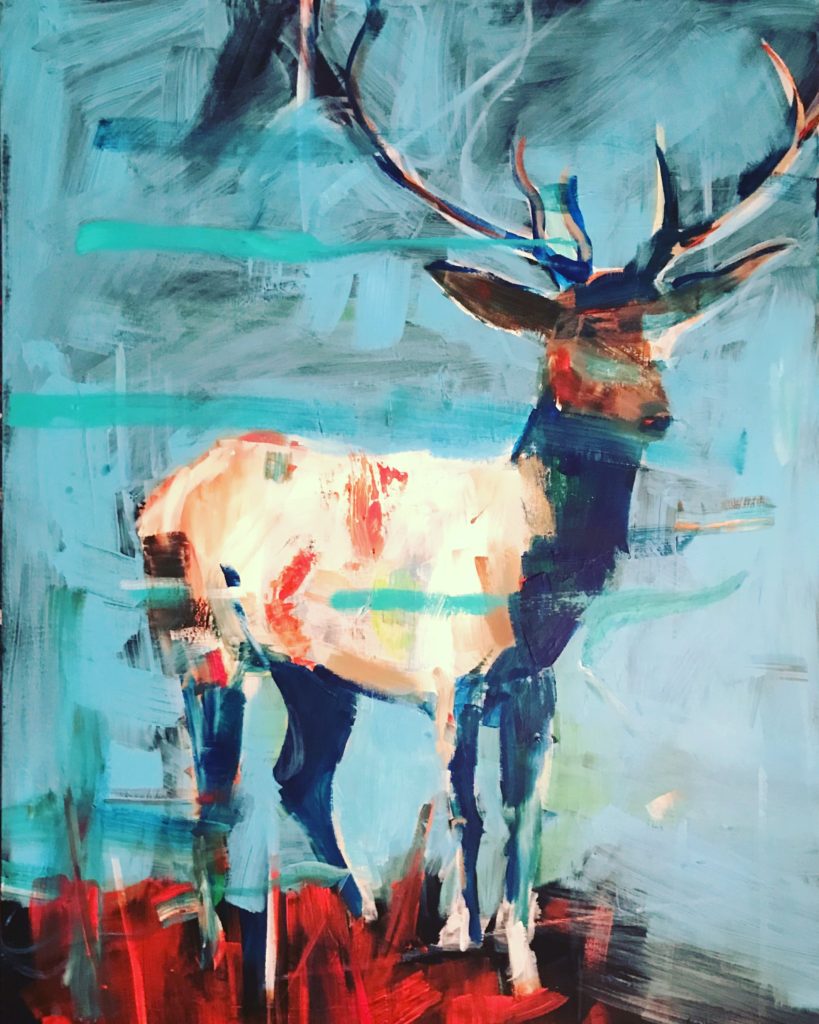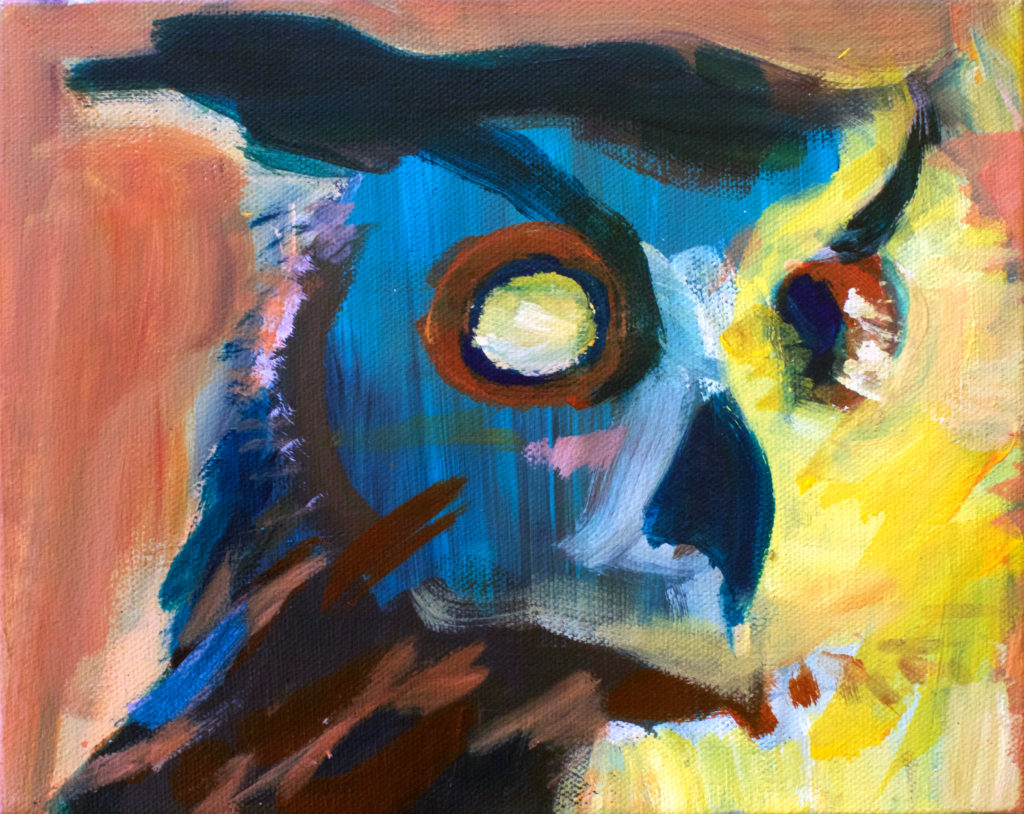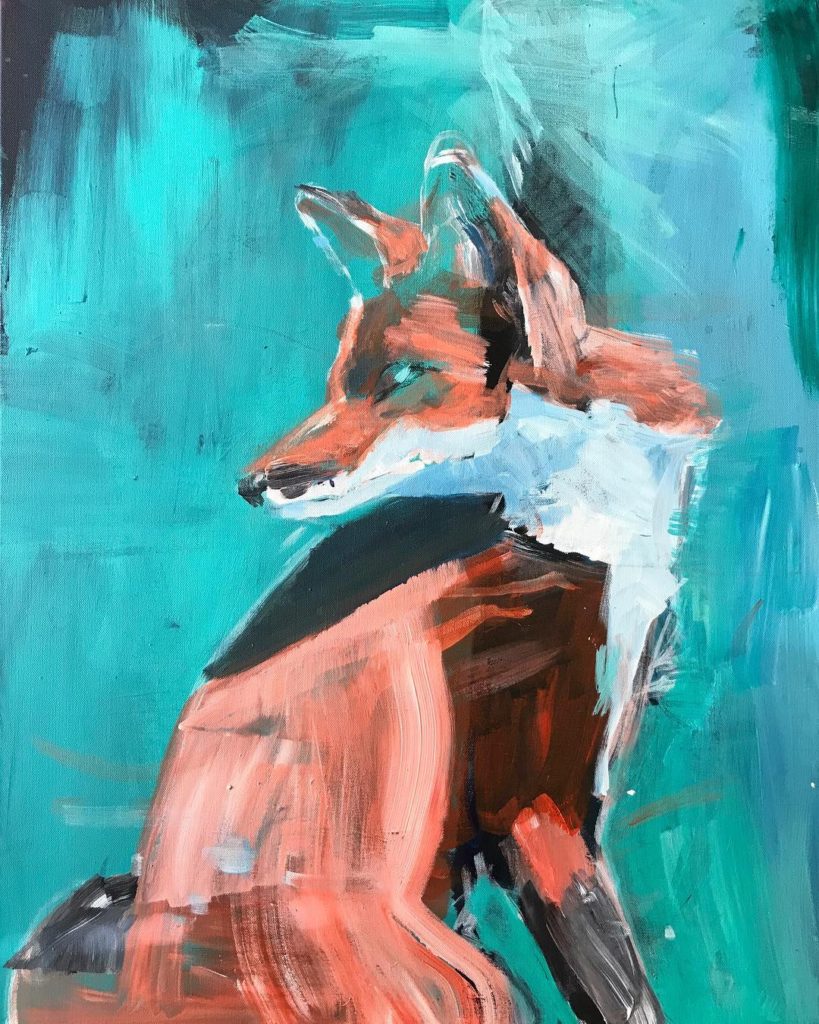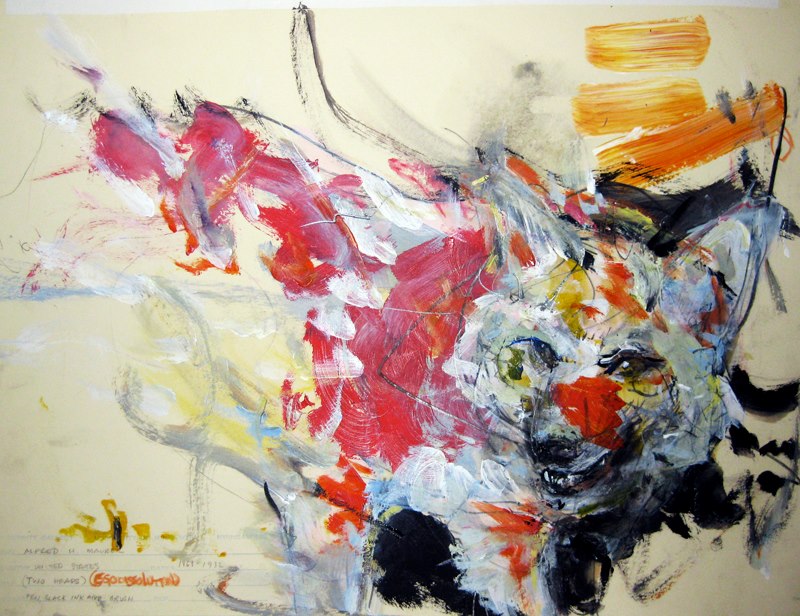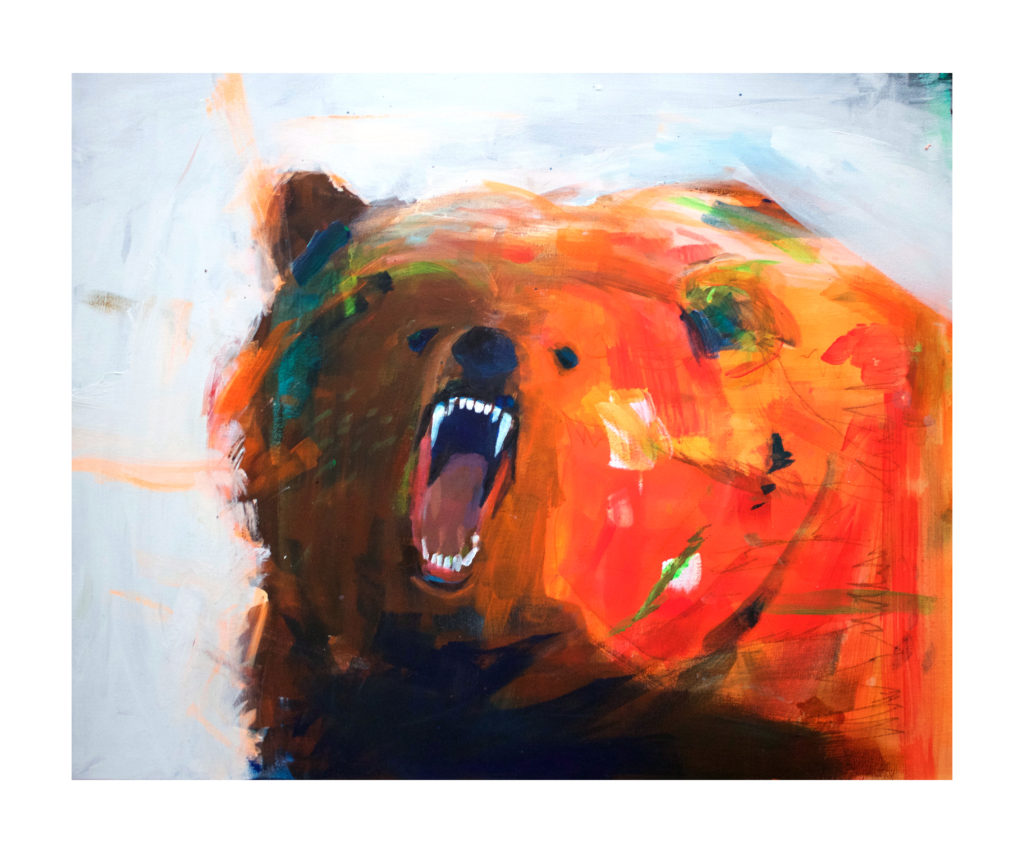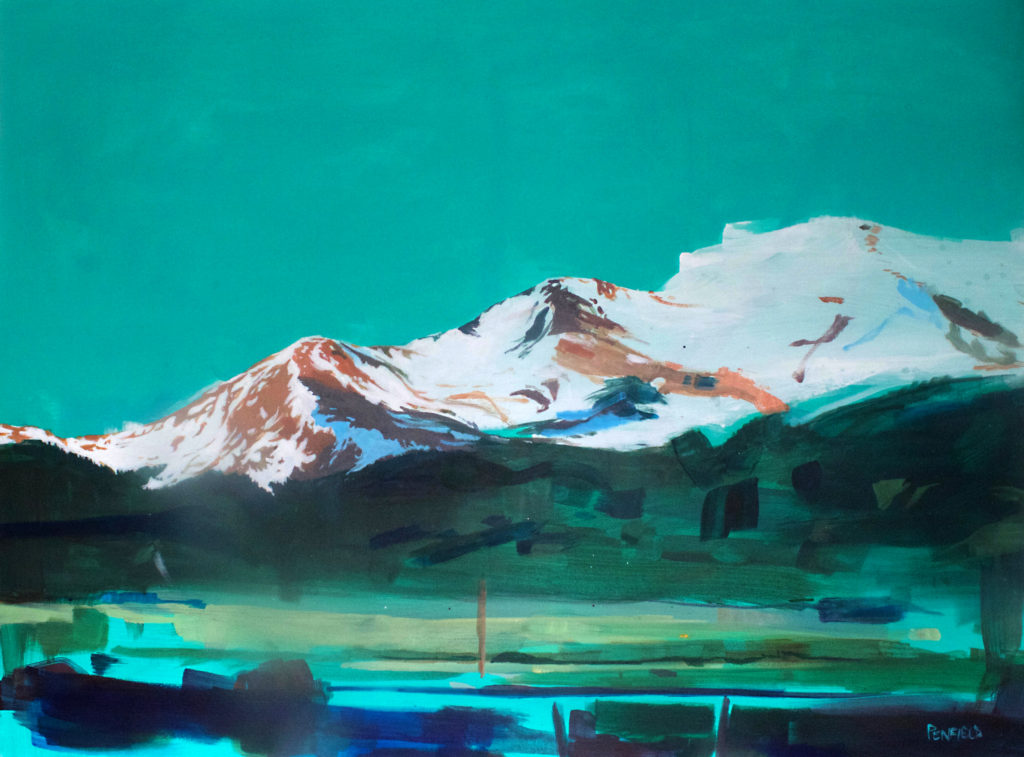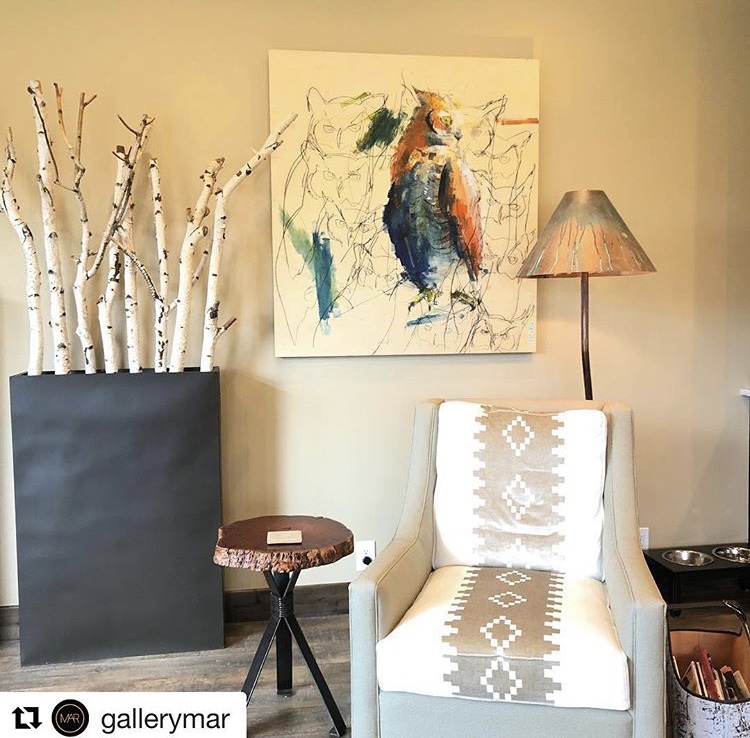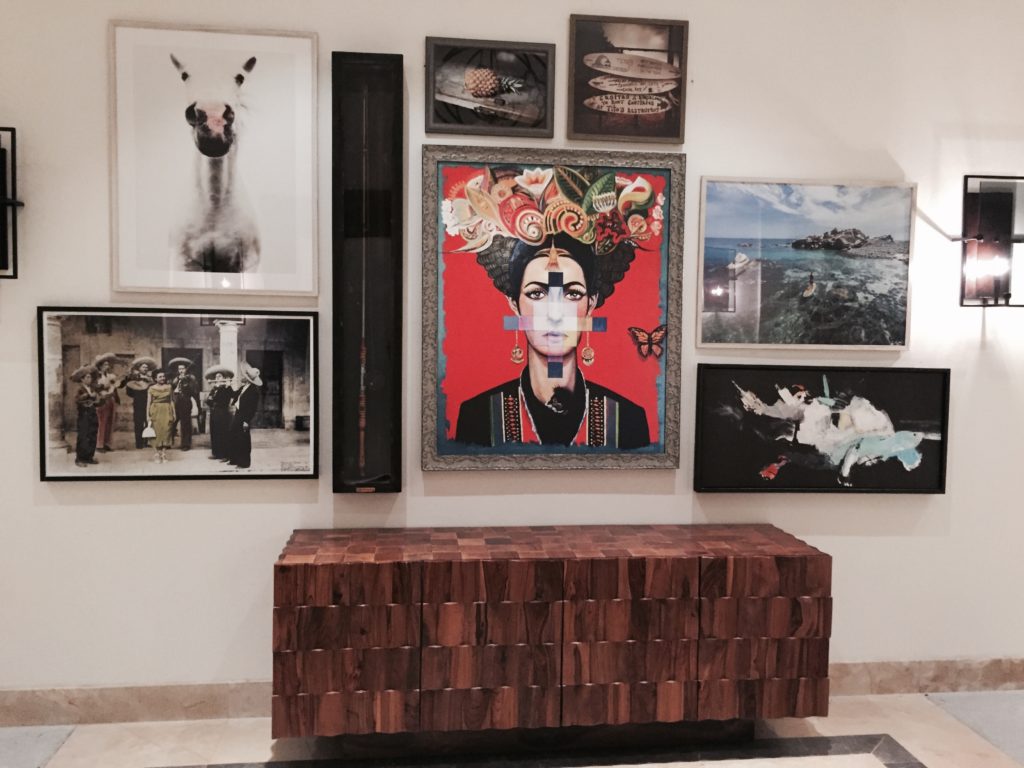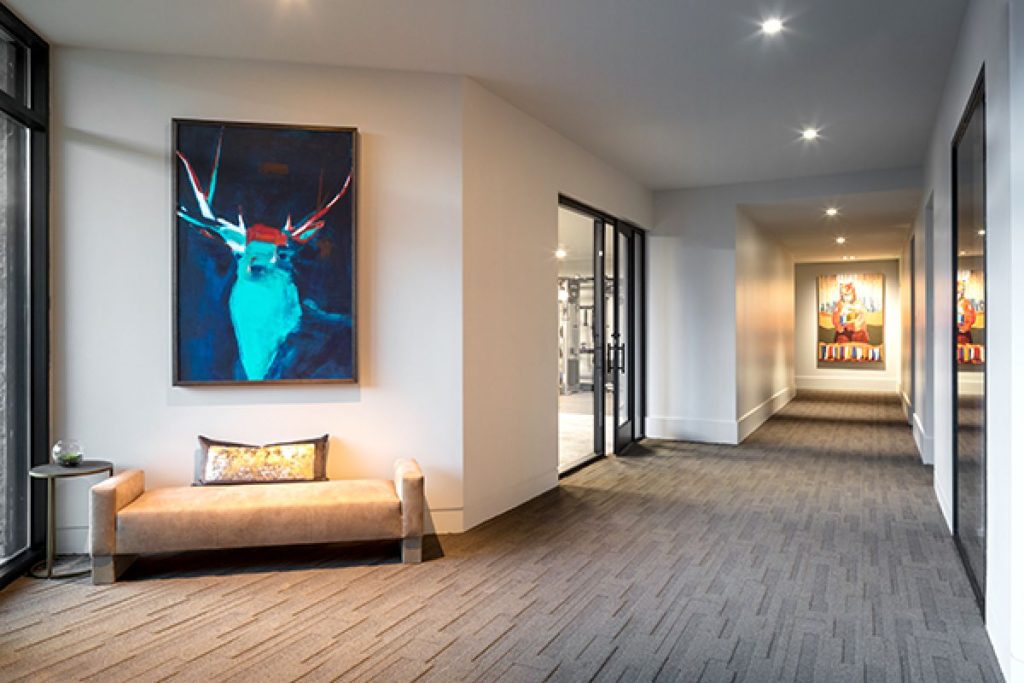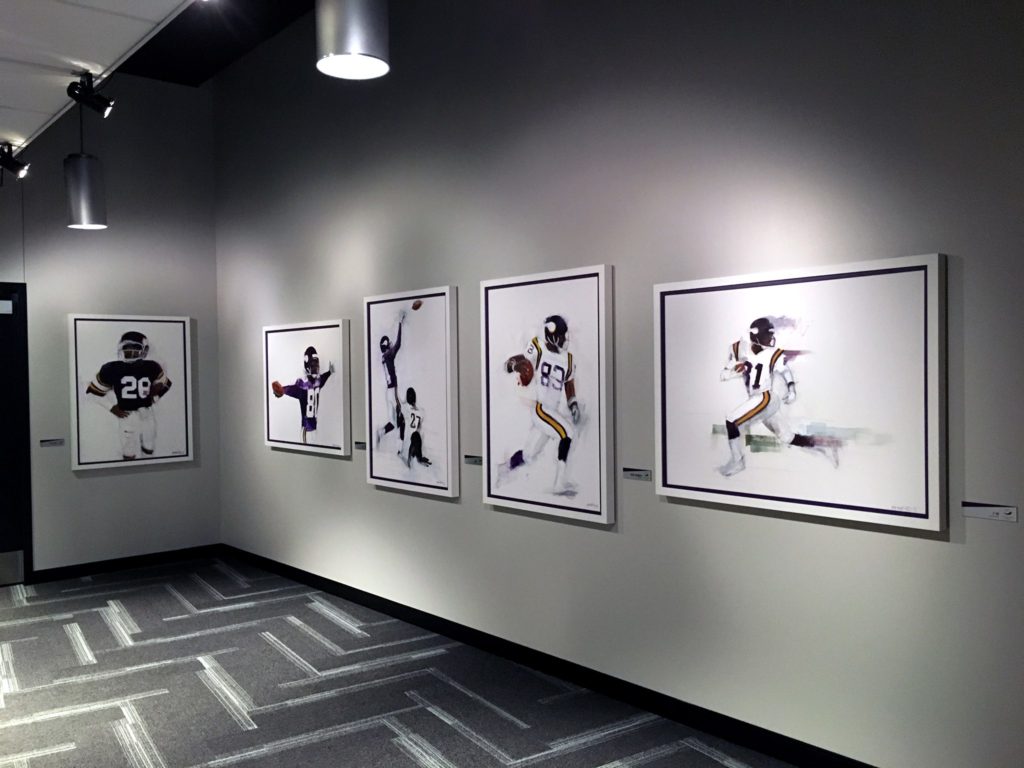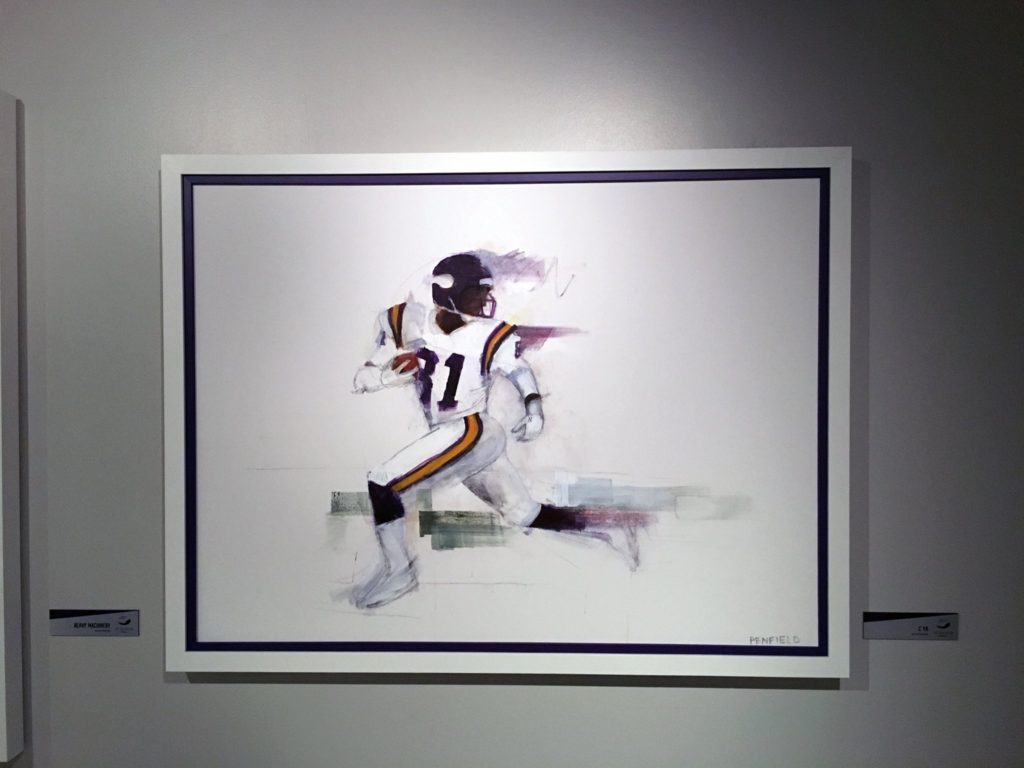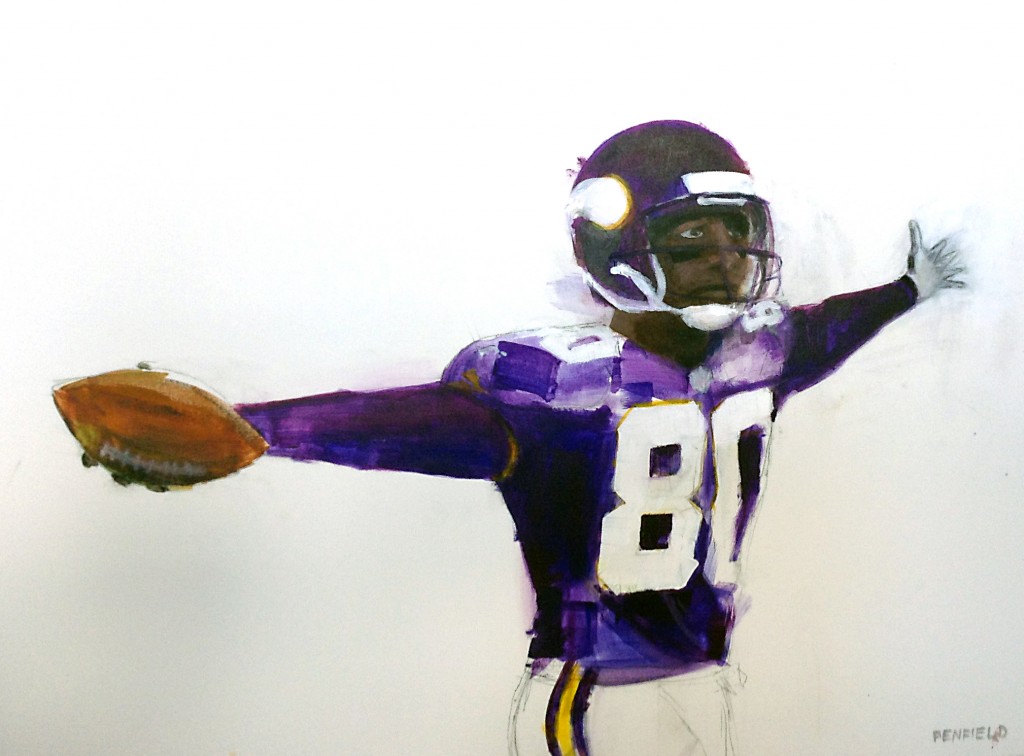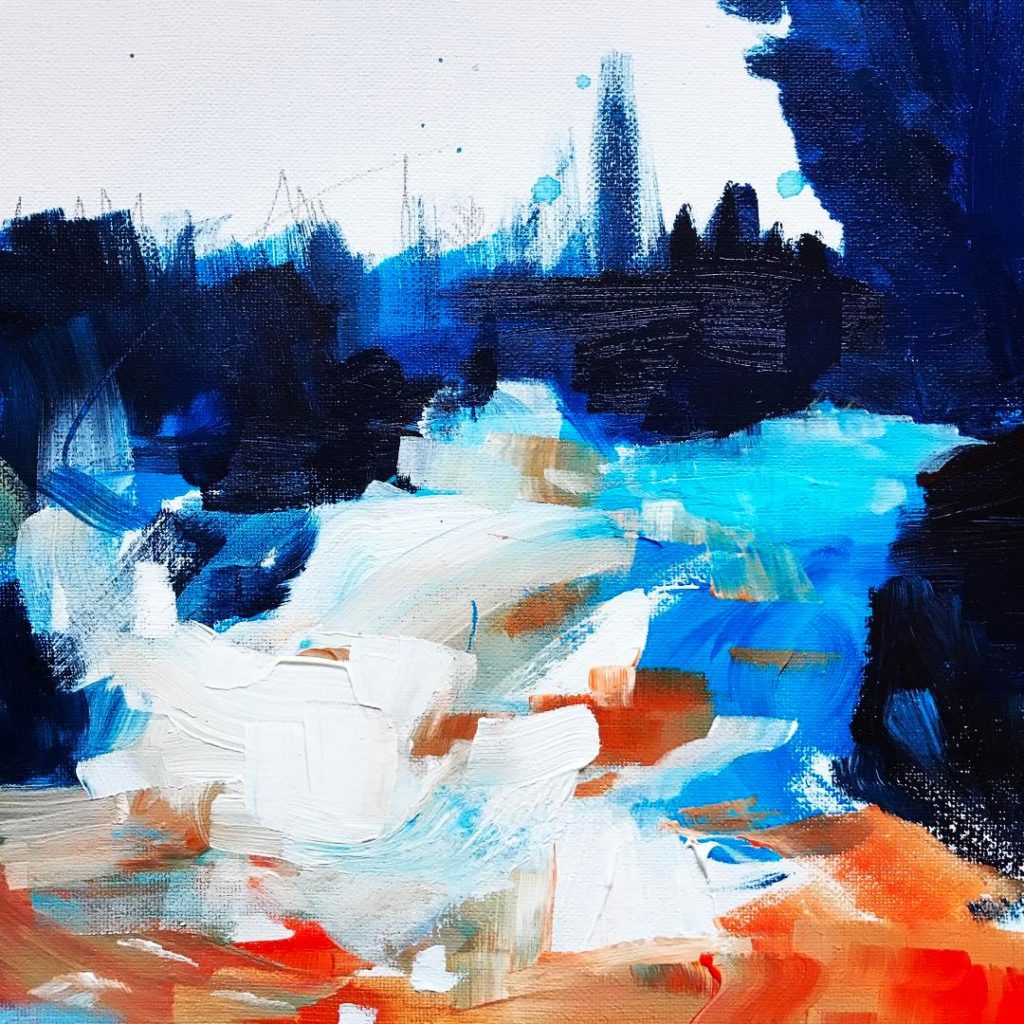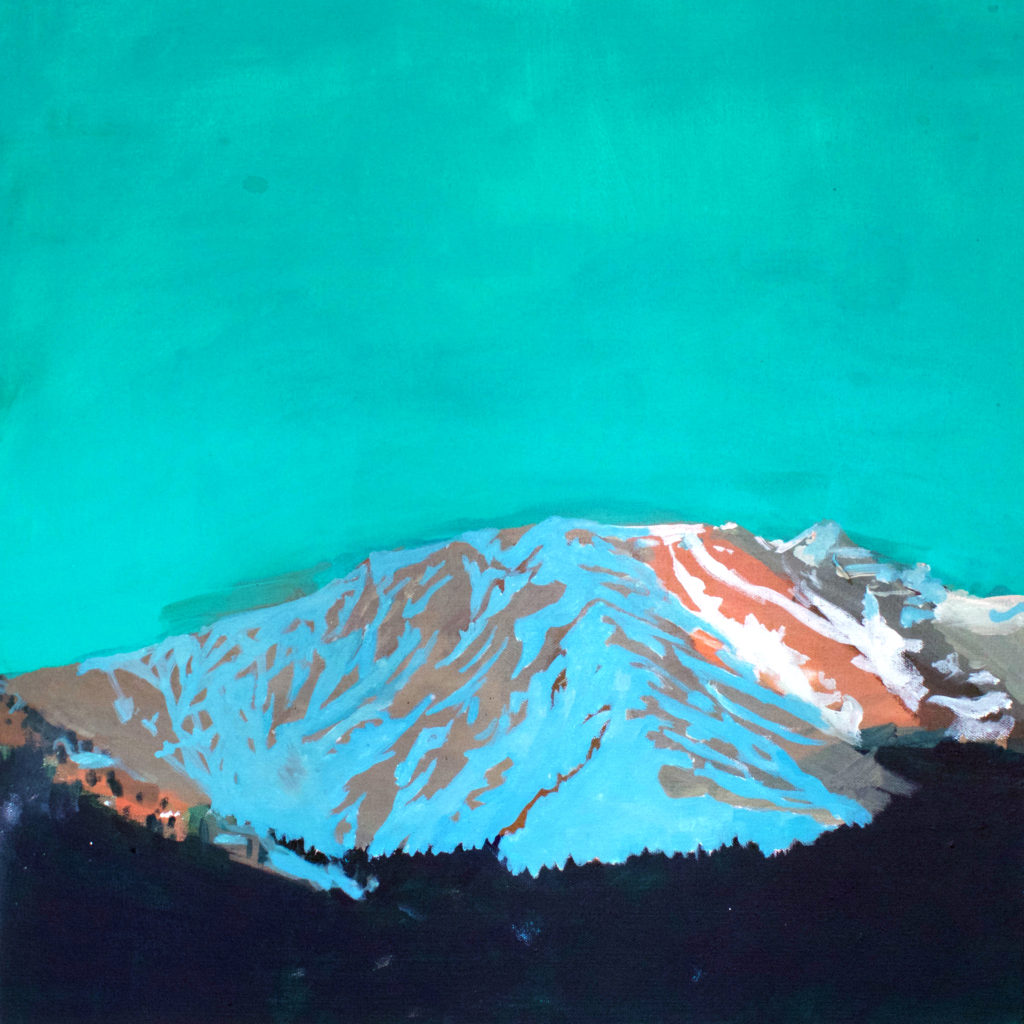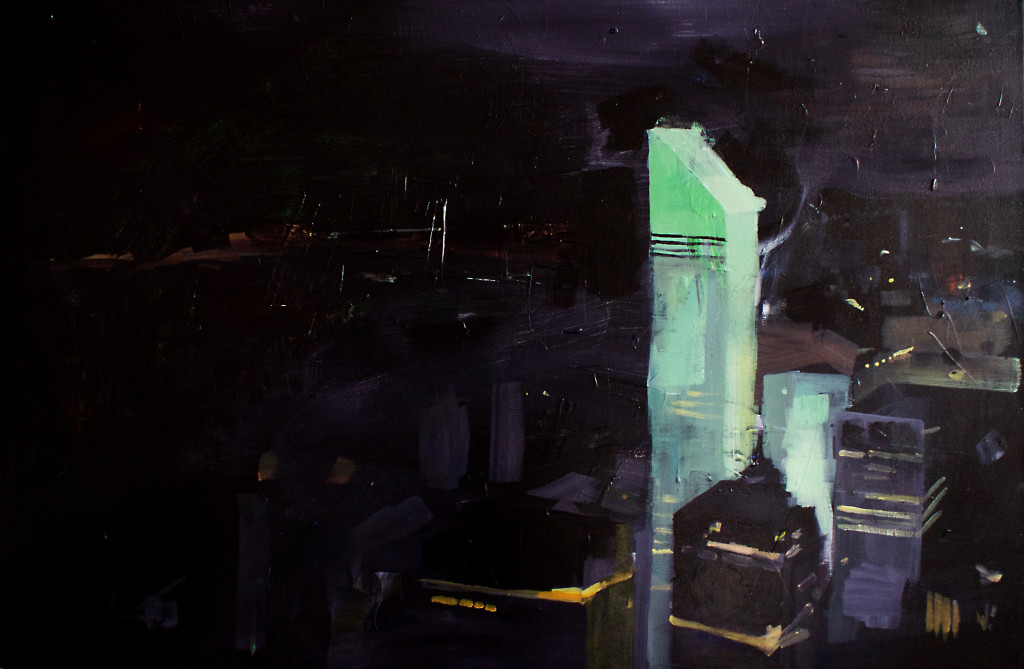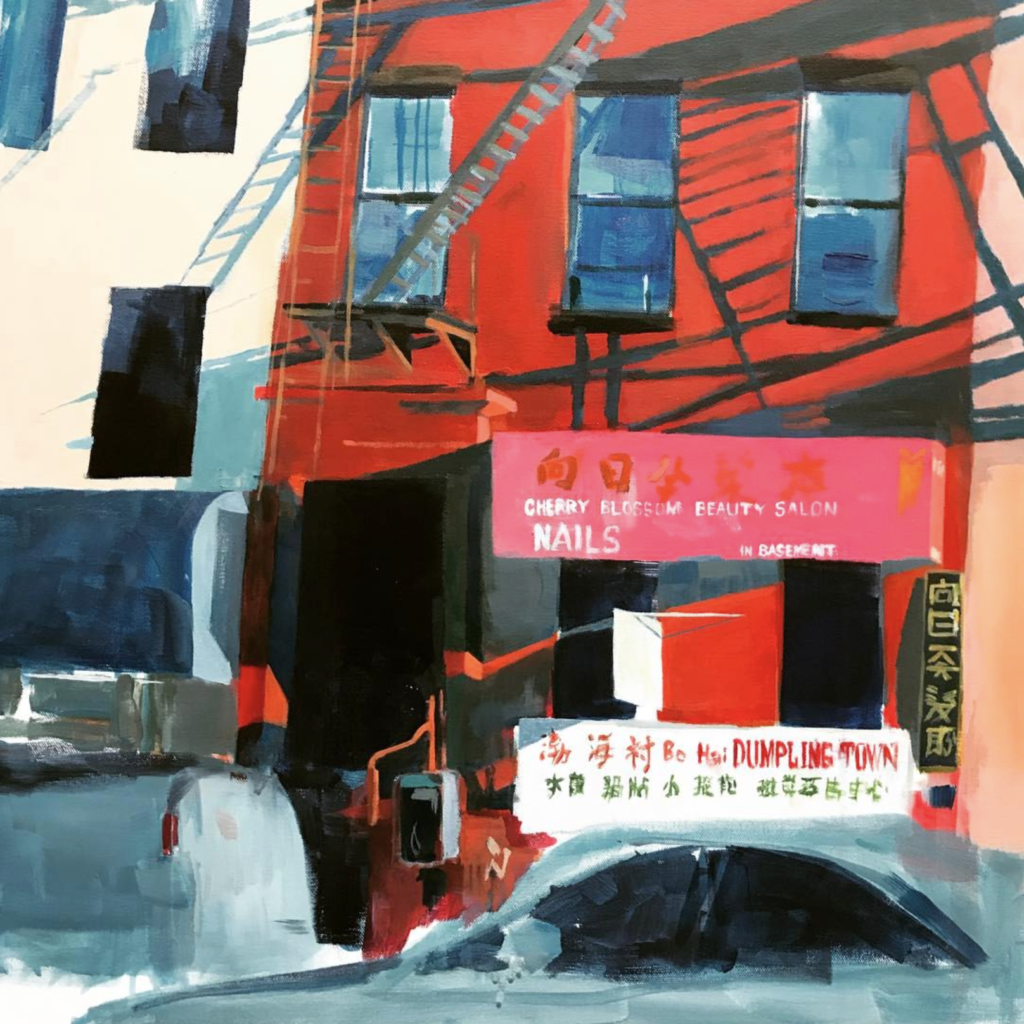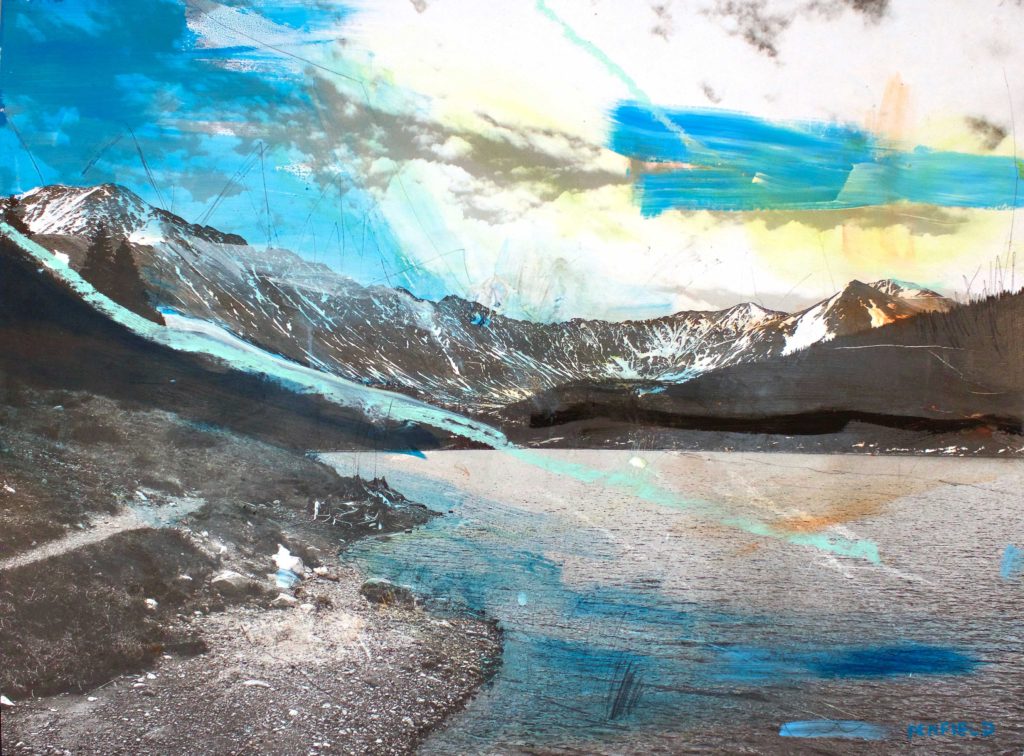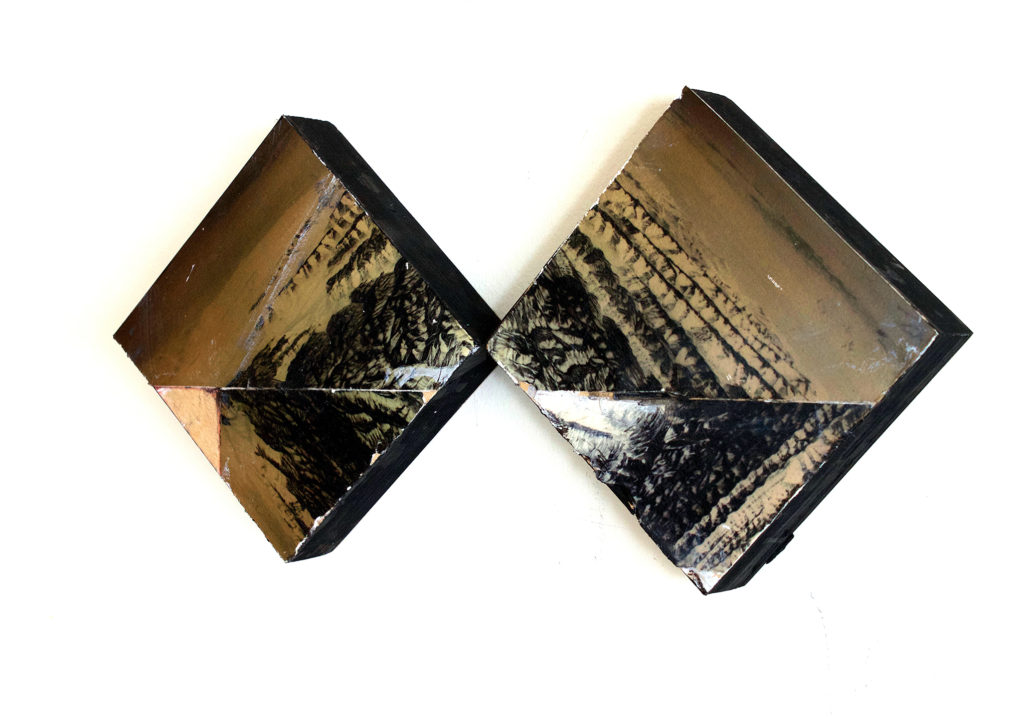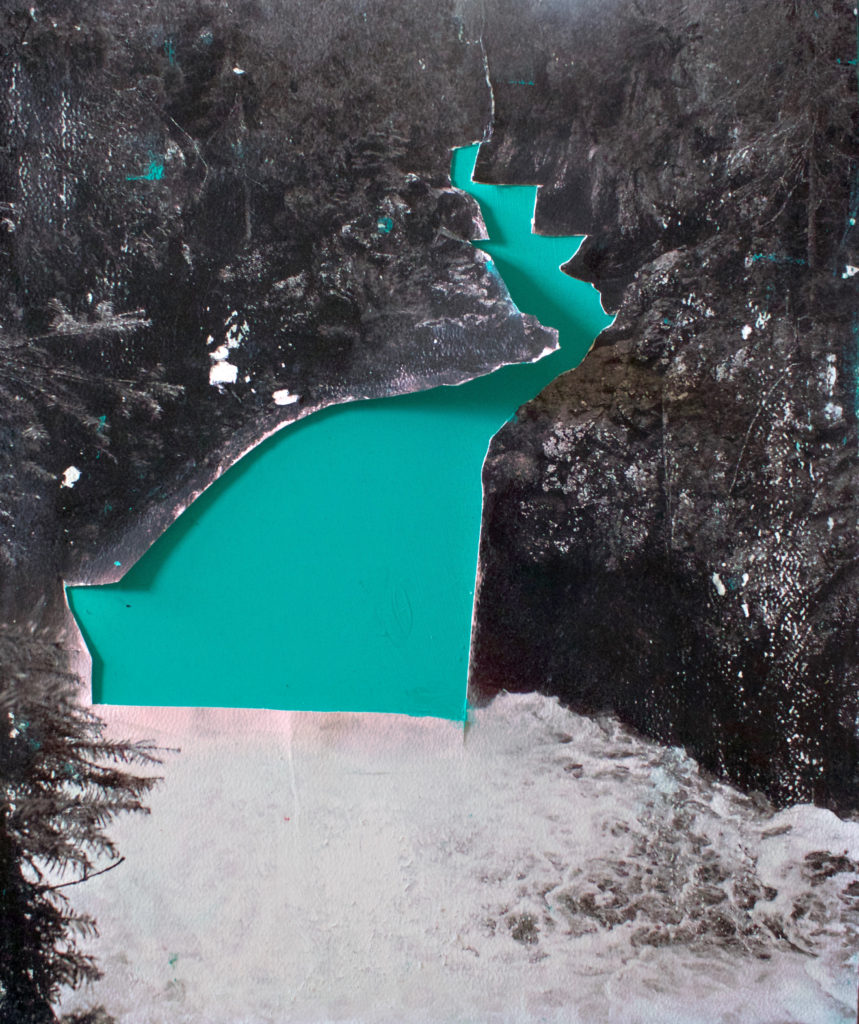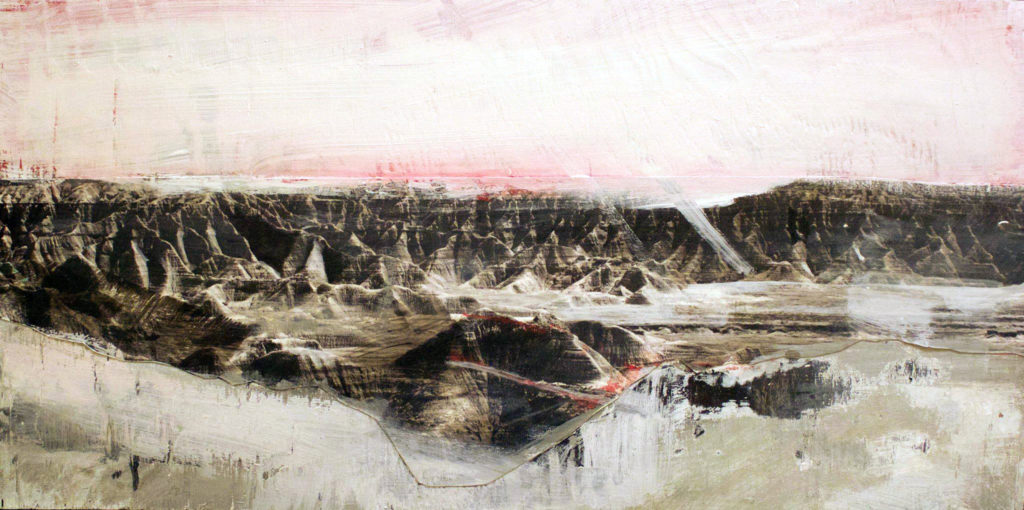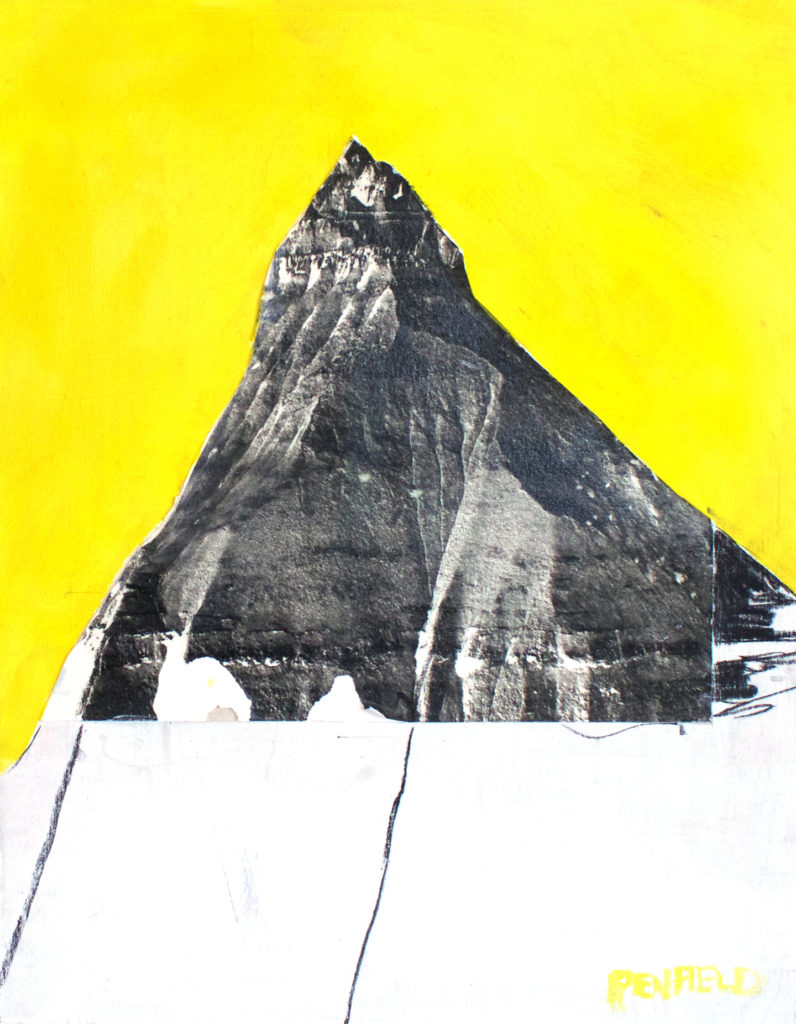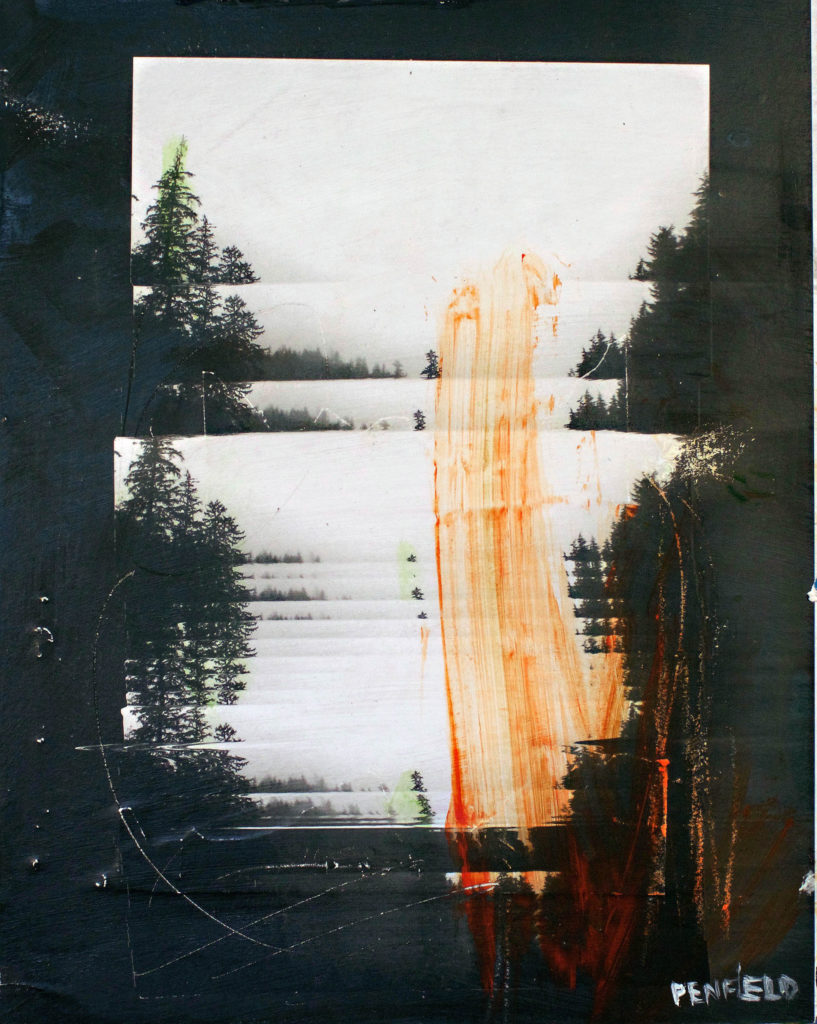 Represented by:
Gallery Mar in Park City, UT: CLICK


Read an interview by NYC based art consultant company Indiewalls.com
Education:

2011 AAS Graphic Design, Parsons the New School, NYC

2007 BA Art History and 3 years intaglio printmaking, Hamline University, St. Paul, MN


Shows:
2019 – "It'll Last Longer," Gallery Mar, Park City, UT
2018 – "Windows," GX Gallery, London, England
2017 – "Looking In, Looking Through," neo:gallery23, Manchester UK
2017 – "Art of Engagement," Touchstone Gallery, Washington DC
2016 – "26th Annual Holiday Show," Abend Gallery, Denver, CO
2016 – "Love, SooVAC, Celebration of 15 Years of Art," SooVAC Gallery, Minneapolis, MN
2016 – "Art As Politics," Touchstone Gallery, Washington D.C.
2016 – "MN Vikings Permanent Collection," U.S. Bank Stadium, Minneapolis, MN
2014 – "Make the Machine Feel Human," Soo Local Gallery, Minneapolis, MN
2014 – "3 Person Show," Will Call Gallery, St. Paul
2013 – "23rd Annual Holiday Show," Abend Gallery, Denver, CO
2013 – "Parsons Alumni Exhibition 2013," Aronson Galleries, NYC
2013 – "Art For Life," Abend Gallery, Denver, CO
2013 – "Bold New West," Abend Gallery, Denver, CO
2011 – "Skate Related 2," XYZ Gallery, Minneapolis, MN
2011 – "Teenage Elixir," Tarnish and Gold Gallery, Minneapolis, MN
2010 – "EYE Will," Nicademus Art and Framing, St. Paul, MN
2010 – "MN State Fair Annual Art Exhibition," St. Paul, MN
2009 – "Midwest Biennial," David Hummer Gallery, Wausau, WI
2009 – "MN State Fair Annual Art Exhibition," St. Paul, MN
2008 – "The Fall Collection," 555 Studios, Minneapolis, MN
2008 – "Hot Off the Press," Highpoint Center for Printmaking, Minneapolis, MN
2007 – "Intaglio Archives: Selected Student Prints 1972-2007," Hamline U, St. Paul, MN
2005 – "Drawing Conclusions," Offbeat Gallery, Minneapolis, MN
2002 – "Yo the Movement group show," Calhoun Square Gallery, Minneapolis, MN
1999 – "MN Student Art Exhibition," MN State Capital, St. Paul, MN